'He's wrong' – Federal Health Minister hits back at WA counterpart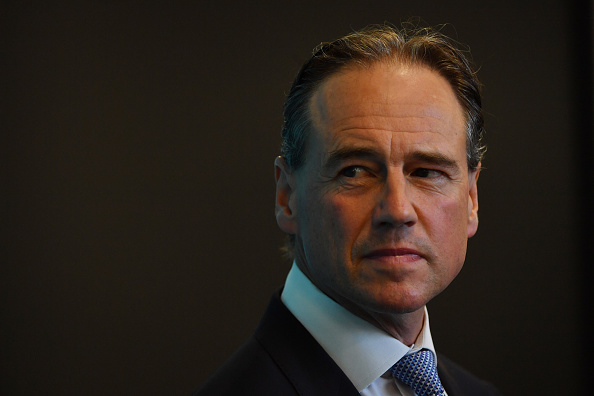 Federal Health Minister Greg Hunt has rejected suggestions the government deliberately ignored meetings with Pfizer.
The drug company asked for a meeting in June last year to talk about vaccine supply, however bureaucrats attended initial talks and the Minister joined a few weeks later after the US and UK secured deals.
Speaking with Liam Bartlett, Minister Hunt said his office first formally engaged with Pfizer in May 2020 but maintains there was no way Australia was getting doses any earlier than it did.
"We were engaged early and consistently with a range of potential manufacturers in a world of enormous uncertainty.
"Most significantly we followed the health advice and struck agreements for three different types of vaccines.
"All of this meant we were able to bring on board to Australia, at the earliest available time, doses commencing in February [2021]"
Pfizer has made it clear there were no early doses available to Australia, with Minister Hunt saying the drug company "categorically rejected those views" yesterday.
WA Health Minister Roger Cook also lashed out saying it's "annoying" the Federal Government didn't act sooner. Minister Hunt said vaccine companies had to focus on the countries experiencing "mass death."
"The companies manufacturing the vaccines had to make sure the early doses were available where they'd save the most lives," he said.
"Our loss of life is 1:30 of the OECD average."
In good news, the Federal Health Minister broke on Mornings that as of today 90 per cent of Australians over the age of 70 have had their first dose of a vaccine and nearly 69 per cent have had their second dose.
"That's been driven overwhelming by uncapped volumes of AstraZeneca.
"WA's doing well, they've got 85 per cent."
Minister Hunt has thrown his support behind the AFL's decision to hold this year's Grand Final in Perth saying WA is perfectly placed to hold a safe event.
The minister says it's important for the morale of the country to have a crowd at the AFL's marquee event and is confident Perth will safely cater for fans.
"I think they've (the AFL) done the right thing and they've got good health and safety rules around it," he said.
Press PLAY to hear more from the Federal Health Minister:


Photo by Sam Mooy/Getty Images