Heroic act of sportsmanship at junior footy grand final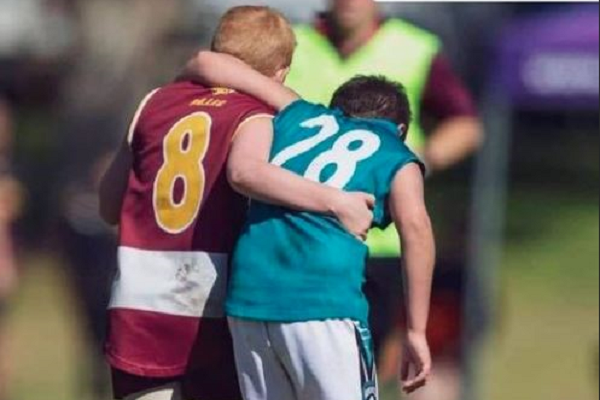 A year 7 boy has helped an opposition player off the ground in a heroic display of sportsmanship during a Grand Final.
Vince's son, who plays at Kingsway FC, injured his ribs with five minutes to go in the big game against Quinns District JFC.
He told Gareth Parker he was helped off the ground by opposition player Mason.
Press PLAY to hear the full story below
Image: Blake Parry, The Sports Photo