Hens angry at entertainment 'cock up'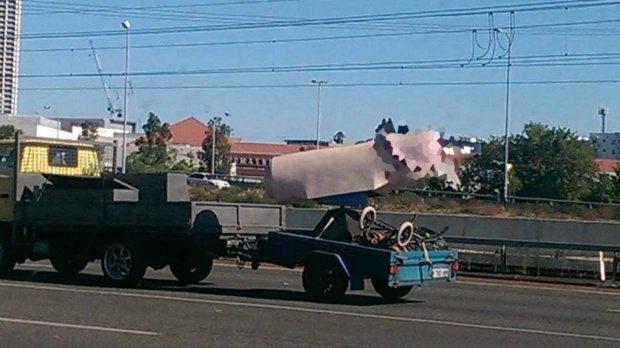 A war of words has spilled over on to social media after a group of women on a hens night felt their entertainment for the evening was cocked up by one of the entertainment providers.
The tension began after the bride-to-be's sister Alex gave a less than glowing review of the service on the business facebook page.
Alex was upset that the mechanical bucking penis (That's right a bucking penis that is ridden and operated in a similar style to the traditional bucking bull) they had organised arrived an hour and a half in to their scheduled two hours booking.
The maid of honour was further infuriated when the operator of the machine was allegedly consuming alcohol during the activity.
After a half an hour the mighty mechanical male member was packed up and moved on leaving most of the women quite unsatisfied after failing to get a ride on the device.
Alex refused to pay the full $400 fee but instead paid $250 to the operator and promised to give the owner feedback on her disappointment.
True to her word Alex posted what she believed to be an honest and accurate account of the service on the facebook page of Get Bucked Entertainment.
'Very unfortunate experience with this company on the weekend. Turning up 90 minutes late, operator was smoking and drinking while operating the equipment' the review alleges
The response to the review from the management will probably serve as a case study in how not to deal with negative customer feedback.
'Well. What a sly and nasty piece of s*@t you are' the response to the post begins.
It continues on to apologise for not realising she was pregnant because 'I thought you were just fat and ugly like the rest of your foul mouthed friends'
'I don't care for anyones recommendations as I'm booked out and earn more money in a week than you would in a month' the post ends.
Get Bucked Entertainment was contacted by 6PR for a more elaborate response but so far no one has taken up the offer.
Judging by the final line of the reply to Alex's review we won't be holding our breath.