Help the Scorchers find a stadium anthem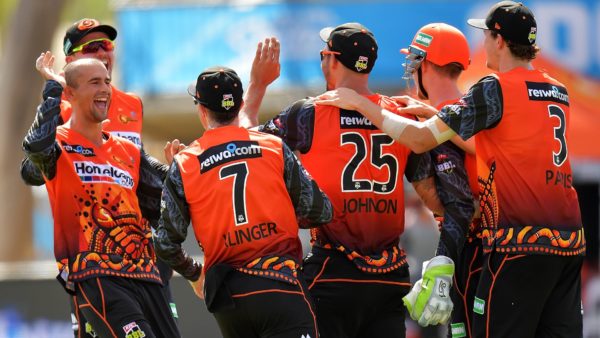 As of Thursday the Perth Scorchers will call Optus Stadium home yet here on the Afternoon show we feel something is still a miss.
Every great team has a famous anthem, Liverpool Football Club walk out to tens of thousands sings "You will never walk alone" whilst Port Adelaide Football Club has recently adopted "Never tear us apart"  by INXS to great success.
We spoke with WACA CEO Christina Matthews who was keen for our listeners to nominate an anthem for the Scorchers to walk out to at the new stadium this Thursday.
Listener shortlist:
Horses – Daryl Braithwaite (the word scorchers to replace horses.)
Feelin hot hot hot – The Merrymen
Simply the best –  Tina Turner
We are the champions – Queen
Way out west –  The Dingoes