Hawks wake up call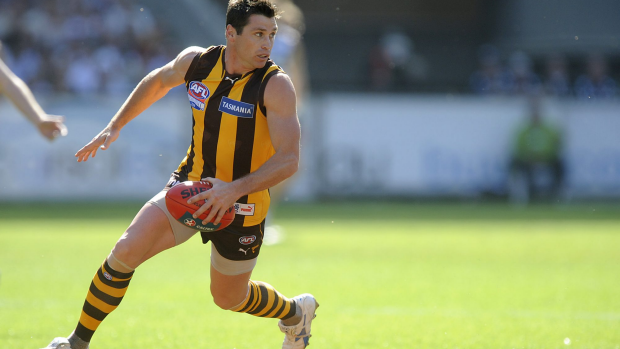 Hawthorn Premiership player Shane Crawford is refusing to write off the Hawks and thinks last week's loss to the Eagles will serve as a wake up call.
Crawford won a flag in his final season with Hawthorn when they upset Geelong in the 2008 Grand Final.
No Victorian team has been able win the flag from outside the top-two since the competition became national.
The 1999 Bronwlow medallist refused to write off his former club and said it was more than just his 'love' for the Hawks.
'Obviously, the two Perth sides are definitely frontrunners, but I certainly wouldn't write them off. I definitely wouldn't do that.'
'They're too good and they've been too good for so long, so you definitely can't say they're finished.
'I think last week will be a real good wake up call for them. Adam Simpson coached at Hawthorn for four years, so had a really good understanding of the players to stop and the way to go about it.'
'I think they would have learnt a lot. I don't think they played on the edge, they were nice.'
Listen: