Have skimpies had their day?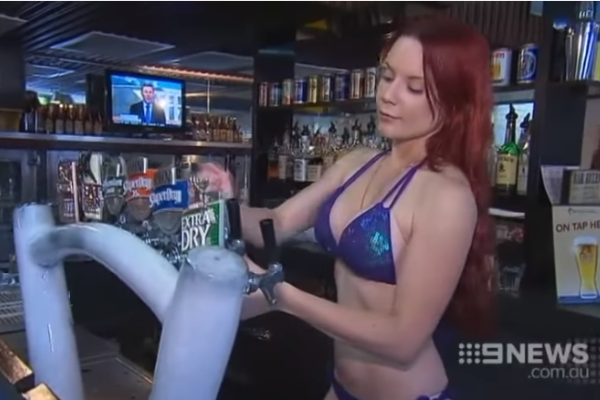 FMG Chief Executive Elizabeth Gaines has used the Diggers and Dealers mining conference in Kalgoorlie to shine a light on gender inequality in the industry.
WA Today reporter Hamish Hastie reports Ms Gaines pointed out that of the 56 speakers only three were women.
She also slammed the practice of conference attendees heading to the town's skimpy pubs.
"If you want people to come to Diggers and you want to get more diversity, I don't know many women who are going to want to walk into that environment," said Ms Gaines.
Proud feminist Professor Catharine Lumby from Macquarie University's Department of Media, Music, Communication and Cultural Studies told Oliver Peterson skimpies aren't the problem, it's more that this practice can be considered an "extension of the workplace culture."
"I do have a problem if you're trying to hold a work place function and you've got people who are uncomfortable in that environment."
Professor Lumby said the skimpies need to be "consenting, paid well and safe" but people in a workplace environment should not be "made to feel uncomfortable and excluded" by the practice of visiting these venues.
Listen to the full interview: