Hasleby grovels to Neale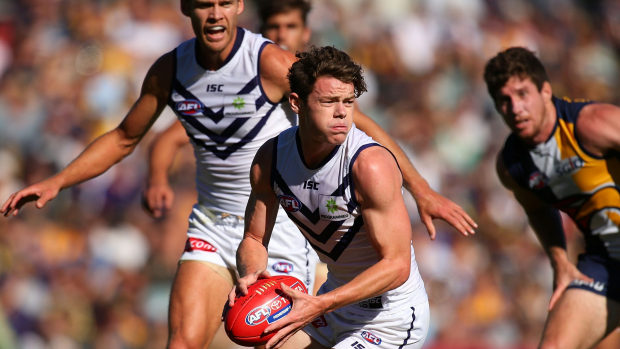 At the start of 2015, Paul Hasleby suggested on Sports Today that star midfielder Lachy Neale was the only Docker with enough currency for Fremantle to trade with GWS for key forward Cam McCarthy.
Looking for ways to lure home McCarthy, Hasleby predicted Neale would become a star and said the Giants may be enticed by his services.
The suggestion from Hasleby was met with a strong response from the Purple Army on social media, including Neale himself (below).
.@PaulHasleby says he would trade away Lachie Neale and the @freodockers first pick from this year's draft for Cam McCarthy #AFL

? 6PR SportsToday (@6PRSportsToday) April 29, 2015
@6PRSportsToday @PaulHasleby @freodockers I like wearing purple Paul!

? Lachie Neale (@LachieNeale27) April 29, 2015
@LachieNeale27 @6PRSportsToday @freodockers and you are wearing it well mate. Keep up the good work. Just a scenario I threw up.

? Paul Hasleby (@PaulHasleby) April 29, 2015
Tonight, Haze explained himself to Lachy on the show. Listen below: