Harvey farmer says activists were dangerous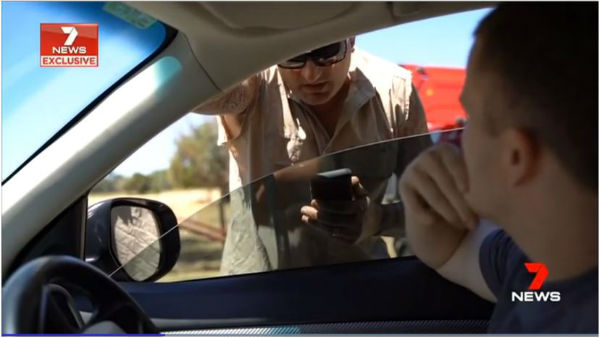 A report on 7 News aired on Thursday night showing vision of a Harvey farmer and Vegan activists in tense discussions, before the farmer is shown to fire shots into the air.
But the farmer featured says the vision was doctored by the Direct Action Everywhere group, and it doesn't show the dangerous actions they were taking.
"The video you've seen last night has been fully edited by the vegans. It doesn't show anything that took place beforehand," Jason Parravicini told 6PR Breakfast.
Mr Parravicini went on to explain he had asked them to leave the area and to stop filming because children were inside the house that was being videoed.
"He's then come over my side of the road, numerous times swinging into our tractor. This tractor could've run straight over top. Two people could've been injured and it wouldn't have been me," Mr Parravicini told Steve and Baz.
Click PLAY to hear the full interview.