Hardie: Seize the day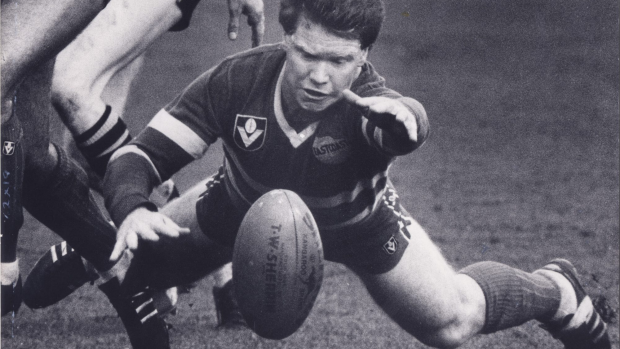 Former Footscray champion Brad Hardie has delivered some very simple advice for his beloved Bulldogs ahead of Saturday's AFL Grand Final.
A member of the 1985 preliminary final loss with Footscray, Hardie is a part of the seven stumbles for the club in the penultimate week of the season between 1961 and 2016
Speaking on Sports Today, Hardie has repeatedly stated he hates the saying you need to lose one to win one (a Grand Final).
His advice for his Dogs speaks to that as he recycled a quote from his former coach Mal Brown before the 1980 WAFL Grand Final.
'A little one that resonated with me many, many, many moons ago and it's stuck with me all of my life,' Hardie said.
'You know what he said to us? 'Boys, you can always go back to the place, but you can never go back to the time.'
'And then he expanded on that by saying 'Subiaco Oval will be here tomorrow, it'll be here next week, it'll be here in a years time, hell, it'll be here in 50 years time, but the time to win the game will not."
Listen: