Hardie: Cloke's best behind him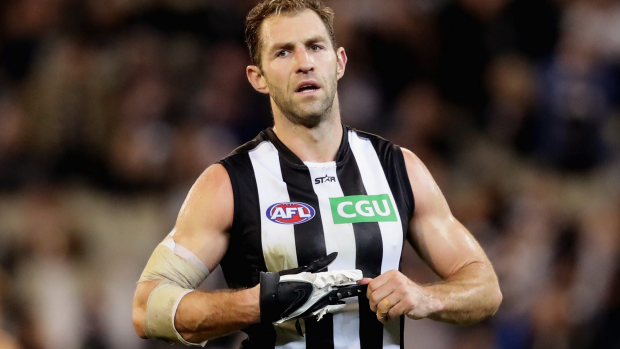 Brownlow medallist and media commentator Brad Hardie says Travis Cloke's best is behind him and urged his former club the Bulldogs not to recruit him.
The 2010 Premiership player at Collingwood found himself out-of-favour in 2016 and only managed 13 AFL games, dropped to the VFL three times.
Hardie played 47 games for the Bulldogs when they were Footscray in 1985 and 1986 and won a Brownlow there in his first season.
He still supports the 'Dogs and implored his team not to chase Cloke.
'I'm not sure he's the answer,' he said.
'On face value from the outside looking in it probably does with (Jack) Redpath going down.
'I just don't see it. I just don't see the logic in it.
'It's going to cost them a million dollars over two years depending on what Collingwood pay … his best footy is behind him.'
Listen live: