Gregan calls for improved defense and fundamentals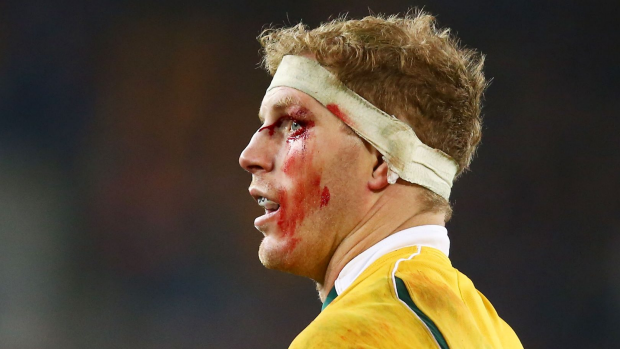 Better defence and improved fundamentals are a must in the Wallabies' semi-final against Argentina, according to George Gregan.
The Wallabies escaped with a one-point win over Scotland in the quarterfinals with a last minute penalty from Bernard Foley.
Now a Fox Sports commentator, Gregan said he was disappointed with the defence, but expects both Israel Folau (ankle) and David Pocock (calf) to return to the team from injury.
'It's all about the breakdown. The tackle count is huge … so Pocock's huge,' he said.
'What Pocock adds to the Wallabies and any team he plays for is a presence at the breakdown, turnover opportunities, but what he does by slowing that ball down even by presence is just set up your defensive line.
'Pocock will add more than say Folau in that department (defensively). Folau provides a whole lot of different skill sets in the air and one-on-one scenarios.'