Greenberg: Perth no priority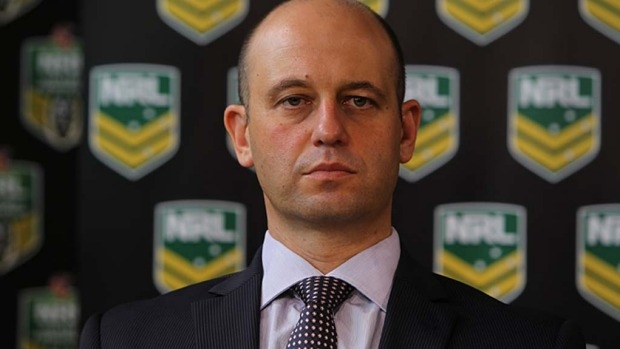 New NRL CEO Todd Greenberg has made it clear there are no immediate plans to place a team in Perth.
Greenberg has completed a meteoric rise from Canterbury Bulldogs CEO to Head of Football at the NRL to the top job all in a couple of years.
Speaking on 882 6PR's Sports Today, the first question Greenberg was about a team in Western Australia.
'Why did I know that would the first question I got when I came on the program?' he said.
'Our expansion plans have been pretty clear over the last 12-24 months.
'Our focus is very much on our 16 current clubs trying to get them sustainable … that's our immediate priority.'
Greenberg pointed towards the two Premiership season games in Western Australia this year and the first-ever International game in Perth as the game's 'footprint' in the state.
One positive for West Australian NRL fans was Greenberg's positive response to a potential 2018 State of Origin game at the new Burswood stadium.
'We've taken great interest in the new stadium, clearly it's going to be one of the country's most fantastic stadium experiences for fans,' Greenberg said.
'Discussions with WA tourism and Government have already been had and will continue to be had and if there's opportunity for a (State of Origin) we'll certianly look at that.'