Greece votes no to further austerity measures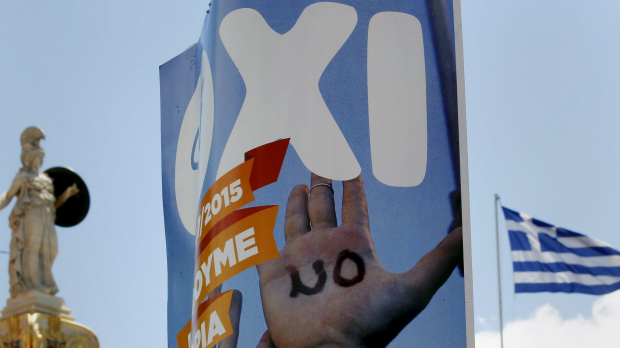 The leaders of Germany and France have called for a special Eurozone summit to discuss the Greek bailout after a clear majority of Greeks voted down the package.
Early official figures show more than 61 per cent of people voted no.
Speaking through an interpreter Interior Minister Nikos Voutsis says the large turnout sends a strong message to the rest of the world.
There's now speculation about whether Greece will drop out of the Eurozone, however the Greek Prime Minister maintains he's focused on restoring economic stability.
Geof Parry spoke with the University of Sydney's Professor Vrasidas Karalis.