Great car….for a feminist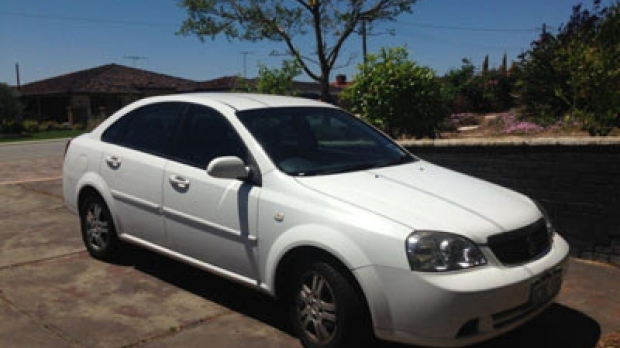 From the fruitful ground of online classified site Gumtree comes another one of those ads that make you stop and read, read again and then share with friends.
But far from the typical fare of stoner-esque style ads this one is dripping with contemporary commentary on the issues facing women in society while also celebrating the great value Holden's least admired vehicles.
After failing to attract any significant interest in her first attempt to sell her 2005 Holden Viva Sedan Chantal decided to rewrite the advert utilising her knowledge as a lecturer in English and Cultural studies to produce this entertaining ad that threatens to broaden the mind of the unsuspecting reader.
AD
One feminist owner since new, logbook history: demonstrable continuity, so no need to worry excessively about generations, waves, or postfeminism
150 000 kilometers, new timing belt: there is sufficient mileage here to support a realistic appraisal of the status of women, but still plenty in reserve to 'keep going', as Thelma once said to Louise.
Manual controls: empower yourself by retaining full control over your decisions on the road to equality
Power steering: rise above essentialist arguments about women's physical limitations
White: depending on your identity politics, this will either enable you to 'check your privilege' or refine your position on the politics of 'passing'
Air conditioning needs replacing: retain your critical edge by avoiding the false consciousness of air conditioning. This feature will particularly appeal to ecofeminists.
BONUS FEATURES
Assorted child seats included: as an experienced double shifter, I guarantee the car has been meticulously cleansed of all traces of Vegemite and Nature Play detritus, using environmentally responsible products. However, if you wish to restore its 'child friendly' status I can throw in one or two free child seats.
Comes with recommended Ryan-Gosling-style mechanic: he won't patronize or mansplain you, he won't overcharge you, and he is close to UWA so you can read Judith Butler in the library while he works.
REASON FOR SALE
In the context of Time magazine's campaign to make feminism defunct, I have decided to upgrade to the newer and more powerful HeForShe model as endorsed by Hermione.
Chantal explains some of the meaning behind the car descriptions to Paul Entwistle.