Grandfather of Perth family stranded in Simpson Desert 'relaxed' after making contact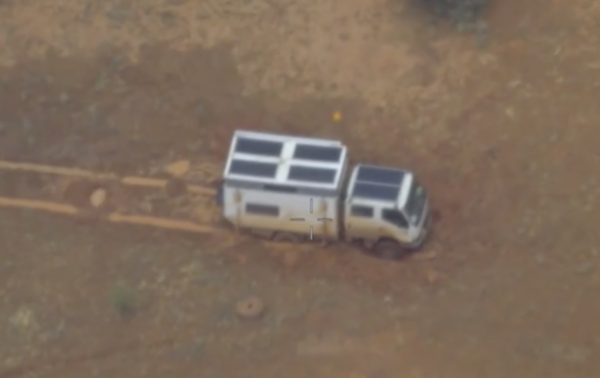 Emergency services are working on a plan to free a Perth family stranded in the Simpson desert in South Australia.
The family of four had been four-wheel driving across Australia in their modified Mitsubishi Canter when it became bogged.
They are about 150 kilometres north-east of Oodnadatta which is the nearest town.
They've had supplies dropped in from the air but police are yet to determine a timeframe for the recovery effort.
There are fears that it could take more than a week for Ori Zavros, his wife Lindsey and children Zane and Zoe to be rescued.
But his father, Lagis Zavros, told Gareth Parker he's much more relaxed after making contact with the family.
"I'm greatly improved from Friday morning," he said on 6PR Breakfast.
"A lot more relaxed now we've been able to talk to them briefly, and hoping for the best recovery."
Mr Zavros said they got stuck in the worst place they could possibly get stuck in the whole country.
"They got bogged on Wednesday, they stayed put for about two days hoping that somebody might come through, but no other vehicle came through during those two days.
"From what we gather they drove over what they thought was a dry patch and they just got bogged.
"They set off the beacon on Friday morning because they were getting concerned … and then we got alerted on Friday morning at 7 from the rescue response centre.
"They assessed the situation … and within half an hour or so they had an aeroplane on the way up."
Press PLAY to hear more below 
Image: 9news