Government adamant Census website was not hacked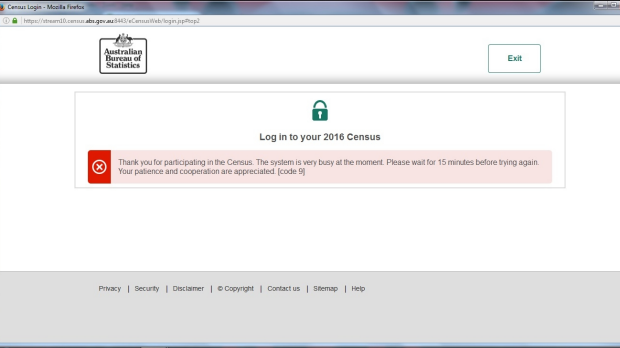 The signs were pointing to a #CensusFail for days, even weeks, before last night's population count.
Politicians, tech experts and the public concerned about the security and capacity of the servers set to accept millions of online 2016 Census forms.
By 5.30pm Perth time, the Australian Bureau of Statistics had shut down the Census website, with only 2 million online forms submitted.
ABS & Census website are unavailable. The service won't be restored tonight. We will update you in AM. We apologise for the inconvenience.

? Census Australia (@ABSCensus) August 9, 2016
The Prime Minister was able to submit his Census online, before the ABS shut down the site, and let his followers know how easy it was on Twitter.
We filled in the @ABSCensus tonight online – v easy to do. And so important for planning better Govt services & investment for the future

? Malcolm Turnbull (@TurnbullMalcolm) August 9, 2016
Today, Small Business Minister Michael McCormack fronted the media and insisted the website was not hacked by overseas attackers, as claimed overnight, and added that no information had been lost.
Opposition Leader Bill Shorten turned to Twitter, and made #CensusFail another opportunity to have a dig at the Turnbull Government.
If you can?t run the Census, you can?t run the country.

? Bill Shorten (@billshortenmp) August 10, 2016
Tech Expert Troy Hunt told Gary Adshead on the Morning Program a denial of service attack doesn't mean the site has been hacked, but is more to do with a lack of planning and capacity on behalf of the ABS.