'Good theatre' but TV debates unlikely to sway voters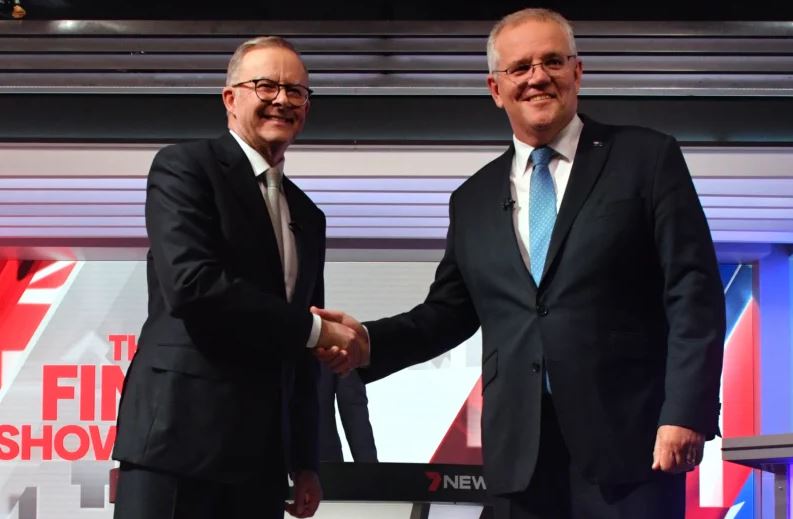 Prime Minister Scott Morrison and Opposition Leader Anthony Albanese delivered their final nationally televised pitches of this election campaign in the third leaders' debate on Wednesday night.
The pair faced off over border protection, climate change, integrity and key questions of character, in a debate that saw both leaders keep their hostility in check.
Morrison sought to convince voters they could not trust Albanese to turn back asylum seeker boats or manage the economy, while Albanese declared that border protection policies would not change if he took power at the May 21 election.
6PR Mornings host Liam Bartlett questioned if the three debates would actually influence voter sentiment ahead of them going to the polls next Saturday May 21.
"Did they make any difference? Well, maybe, maybe not… are they good theatre? I think so," Bartlett said.
The Seven Network audience tally from its "pub test" ruled Albanese the winner with 50 per cent, compared to 34 per cent for Morrison and 16 per cent undecided.