Goldfields rescue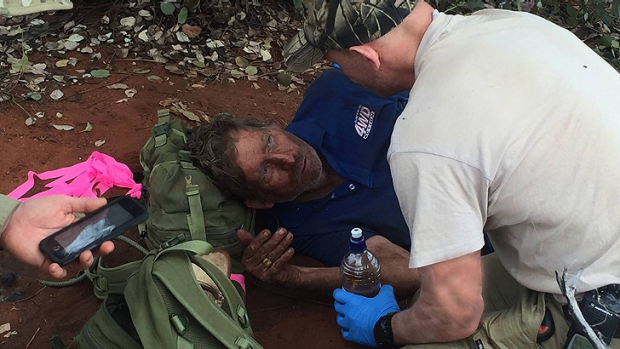 Reg Foggerdy survived the Goldfields outback for six days.
He disappeared from a campsite while hunting camels last week. Without water and food he survived on a diet of black ants.
Robin Smythe from a local indigenous community spotted a thong print which helped in the rescue of the missing hunter.
Shaun Richardson from Gold Road Resources has praised his colleague for his part in the rescue.