'Gold Coast of the West' may be on the cards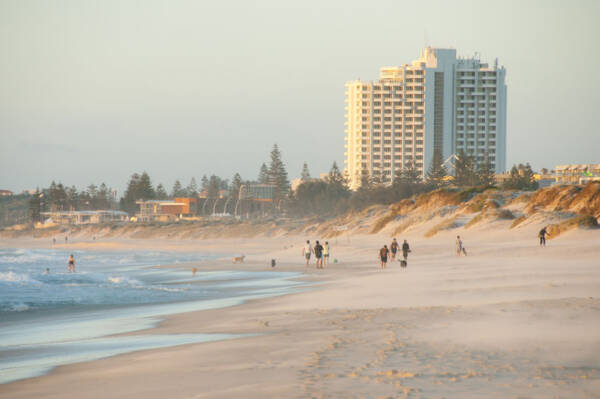 Push back over a Scarborough development has become louder as the suburb could become the Gold Coast of the West by the middle of the decade, with six towers above 18-storeys either approved or earmarked for the northern stretch of Perth's coastline.
The Three Oceans Tri-Towers project is an apartment complex comprised of three towers to the height of 15, 21 and 46 storeys respectively.
Sunsets Not Skyscrapers organiser, Kieran Kelly, believes the proposals will significantly disadvantage the area.
"The bulk, the height, the scale, the extra traffic congestion, the infrustructure, and I think most of all is that there now seems to be no planning whatsoever for the area," he told Perth LIVE's Oliver Peterson.
The 46 storey tower would be the largest structure outside of the Perth CBD.
"If it was in the CBD, it would probably be about the third or fourth tallest building in the city – and now this is going to be plonked onto the coast," Mr Kelly said. "It's pretty hard for people to try to say that it would blend in with the coastal environment of Scarborough."
The proposal for the Three Oceans project is in the hands of Development WA for assessment. If passed, the complex will go to the Scarborough Land Redevelopment Committee.
"The Stirling City Council are certainly frustrated by Development WA's movements because they say there seems to be no planning scheme that is suited to the area," Mr Kelly said.
Press PLAY to hear more about the development