Glory on verge of re-signing Castro and Lowe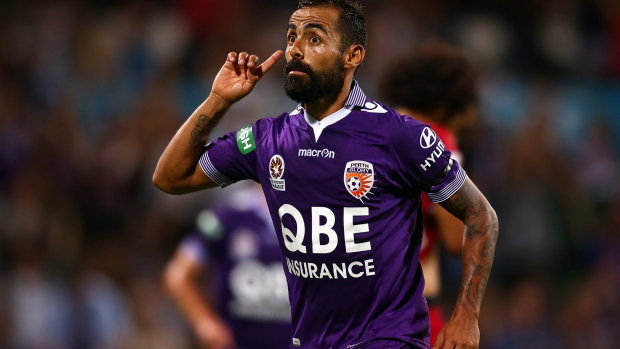 Perth Glory owner Tony Sage has revealed the club is on the verge of extending coach Kenny Lowe's contract and re-signing star Diego Castro.
Castro is the Hyundai A-League's reigning Johnny Warren medallist and the club's Most Glorious Player.
Lowe has led the Glory for the last two seasons in which Glory have earned the third most points in the league over that period.
Sage said the club had agree with both Lowe and Castro on personal terms.
'We're 99.9 per cent there, everything is agreed, but as you know in football … until you've got that signature and it's come through the fax machine … we're not 100 per cent sure,' Sage said of Castro.
'Diego's on a beach somewhere near Barcelona, so we're just waiting for him to get back to the hotel to put pen to paper.'
On Kenny Lowe Sage said: 'We've talked to him about extending his contract, he has agreed, so hopefully we'll come to terms in the next two or three days.'