Gleeson: Chemistry right for golden season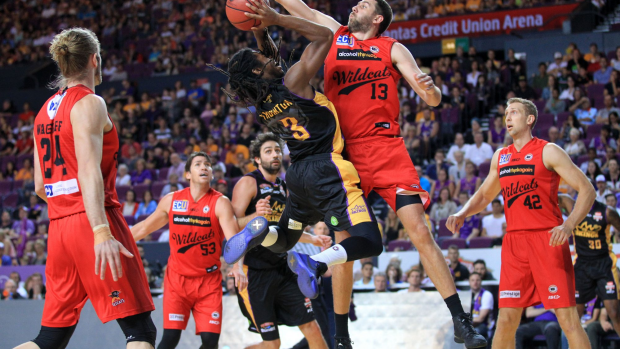 Perth Wildcats coach Trevor Gleeson is hoping his team's chemistry is the alchemy that will lead his team to a golden seventh NBL title.
With a win over Sydney last Friday night, the Wildcats clinched a 30th straight finals appearance, but have only won six championships in that time.
Speaking to Peter Vlahos on Bouncing Around, Managing Director Nick Marvin said he was disappointed the team had only won two championships in his ten years at the club.
Gleeson won a title with the Wildcats in his first year as the team was led by a rampaging James Ennis.
'The chemistry of this group reminds me so much of two years ago,' Gleeson said.
'Just the unselfishness and the guys willing to work for each other and just the off-court chemistry.
'We didn't get it right last year, this year we have got it right and it's transcending onto the court.'
Listen: