Girls charged over brawl video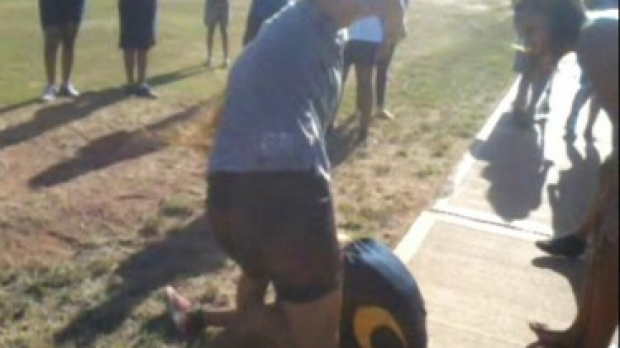 A video of two teenage girls in a violent brawl with adults spurring them on has sparked a police investigation and charges, The West Australian reports.
The mobile phone vision taken at 3.30pm on Tuesday last week shows about 30 children and adults on Cassia Primary School oval in South Hedland, WA, at a "fight club" event.
READ MORE from The West Australian HERE
Child psychologist Dr Michael Carr-Gregg told Neil Mitchell he was alarmed to see the footage on Sunrise this morning.
'I've got to tell you I've seen a lot of these fight club videos in my time, but this took the biscuit,' he said.
'It is the most horrendous footage.'
WARNING: The video, embedded from the Yahoo7 site, contains coarse language and graphic contents that may disturb some viewers
Stay up to date on breaking news with 6PR on Twitter  
LISTEN BACK: Dr Michael Carr-Gregg discusses issues surrounding the footage.