Giants aiming to build resilience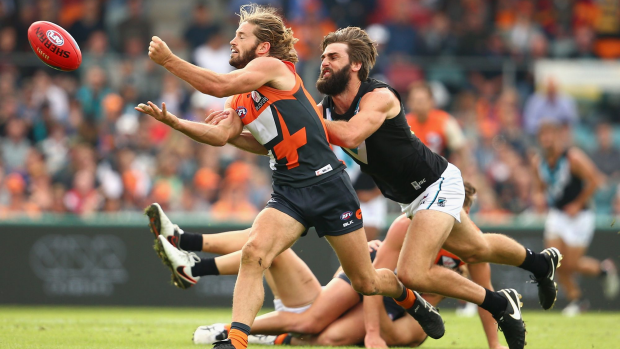 Leon Cameron says his Greater Western Sydney team are improving but have a number of markers they must continue to meet.
The Giants recorded their highest ever score and biggest winning margin with an 86-point thumping of Port Adelaide on Sunday.
It meant the Giants have won both of their matches in the nation's capital and four of their last five in Canberra.
'We feel as though we are getting better and better,' Cameron said.
'I mean the true test in when your back is against the wall and you've got some injuries and we've got some injuries at the moment.
'Or you're playing away from home ground, interstate, parochial crowd. They;re are all the things you want to actually judge yourself on when you get to the end of the year and say is the resilience better at this footy club.'
Listen: