Gareth Parker slams 'wannabe gangsters' in CBD shooting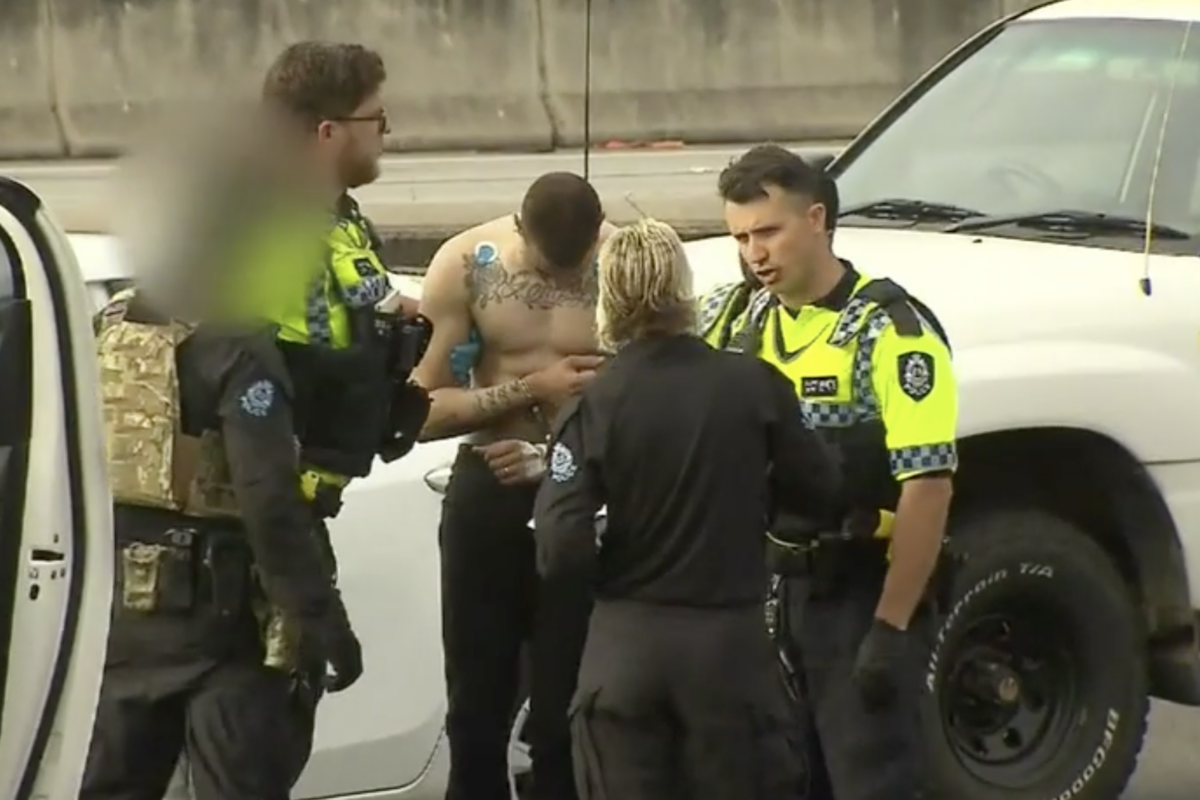 6PR Breakfast presenter Gareth Parker has slammed Perth's 'wannabe gangsters' in wake of Monday's firearm incident in the CBD.
Police responded to a suspicious persons incident on the corner of Sturt and Parry street at around 5am on Monday morning.
A man in black clothing was spotted limping on Lord street around 20 minutes later, sparking a foot race with police.
He then carjacked a Toyota Camry from a man in his 60s armed with a firearm, sparking a high speed pursuit.
It ended up moments later in the Northbridge tunnel on the Graham Farmer freeway, with the Camry being rammed from both sides by police.
At least one shot was fired.
The man is now in hospital under police guard, as well as two police officers, and the man in his 60s.
Police have charged a 28-year-old Bedfordale man with:
Being armed in a way that may cause fear
Carry or use unlicensed handgun or prescribed firearm
Aggravated armed robbery
Deprivation of liberty
Possession of stolen or unlawfully obtained property
He will face a bedside hearing on Tuesday morning.
"I'm getting really tired of wannabe gangsters running around our city with guns threatening innocent people because they're having pathetic arguments over drugs and money," Gareth Parker said.
"We don't need them here, we don't want them here.
"And when you've got innocent members of the public being carjacked, allegedly, by a bloke with a gun, police need to come down on these gangs like an absolute tonne of bricks, and if they need more powers, well the McGowan should use their absolute power for something useful … run these blokes out of town."
Press PLAY to hear the full editorial below
Image: 9news