Gage Roads booted for Perth's Grand Final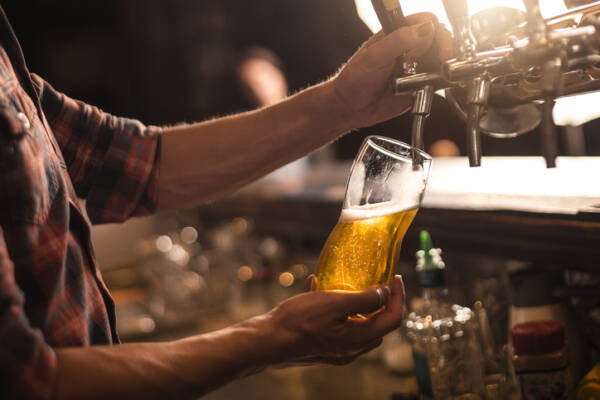 Gage Roads is being kicked out of Optus Stadium as the brewery of choice for the AFL Grand Final, with Carlton and United Brewieries taking up the task.
Carlton Mid and Great Northern will be poured at the game, as the official beer partner of the AFL.
Perth LIVE's Oliver Peterson has revealed it will be more than just the kegs that will be changed.
"All the beer taps and bar signage will be updated for one day in September. CUB in, Gage Roads out," he said.
Craft beers owned by Carlton and United Breweries will also be served, including 4 Pines, Pirate Life and a mid-strength version of Pirate Life's South Coast Pale Ale.
Press PLAY to hear more
Disagreements on whether the Grand Final Parade should be a ticketed event or not have begun between AFL and the City of Perth.
Channel 9 Reporter Lucy McLeod says the AFL is hoping to ticket the event to ensure safety.
"They're worried, they're coming from Victoria," she told Oliver Peterson. "What they're thinking is that they want it ticketed, they want players enclosed in an area and that's because of the COVID risk."
The City of Perth is hoping to host a non-ticketed event, with plans to start from the Perth Convention Centre, then down St George's Terrace and through to Forrest Place.
"Nothing has been sercured or confirmed right now but they are pushing to make sure that everything is traditional," Ms McLeod said.
Virgin Australia has announced an extra 13 flights from Adelaide to Perth, with Qantas expecting to do the same.
The parade is scheduled for Friday the 24th of September through the streets of Perth.
Press PLAY to hear more about the plans for the Grand Final Parade