Fyfe's bad back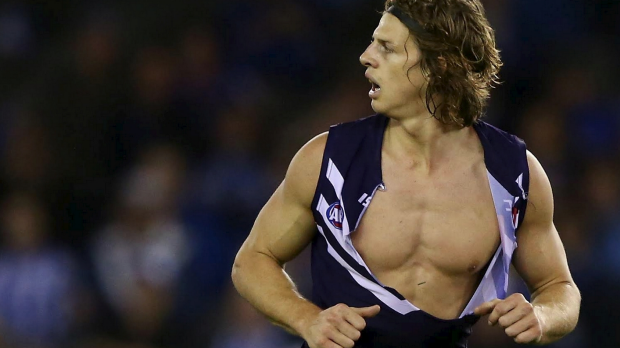 Nat Fyfe will carry vulnerability in his back for the rest of his life, according to sports physician Peter Larkins.
Fyfe reportedly suffered a bulging disc in his back in Fremantle's last training session before their Christmas break.
The story was reported on Channel Ten on Christmas Eve and added to by Channel Seven on Sunday night.
'It comes down to how much inflammation there is around the spine and the nerves itself and that's what Freo will be monitoring because that's what gives you the pain,' Larkins said.
'You can't put a disc back in when it bulges out, that's the real concern. You squeeze the toothpaste out of the tube, you can't put it back in.
'He is liable to have recurrences of it.'
Fyfe played in last year's preliminary final against Hawthorn with a crack in his fibula.
'The only thing I was trying to link it to was if he was running a bit awkwardly because of the leg issue … he might not be symmetrical in his leg length or running technique,' Larkins said.
Kim Hagdorn also revealed on Sports Today he believes West Coast recruit Jack Redden required surgery before Christmas to remove a hernia in his lower abdomen.
Hagdorn reporting it could delay his pre-season by up to two months.