Fyfe has himself to blame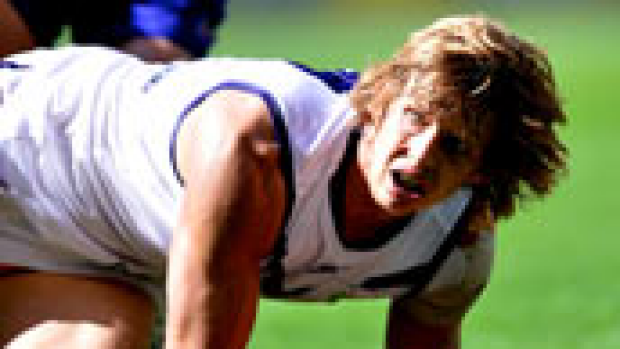 It seems that a change to rules designed to protect the heads of AFL players has many football experts scratching theirs. 
Nat Fyfe's decision on Saturday to bump Gold Coast's Michael Rischitelli instead of tackle, and the incidental head clash that followed, has cost him two weeks on the side lines and any chance at this year's Brownlow medal.
Last year the very same bump would probably have not even raised an eyebrow of field umpires or the match review committee. But that was then, this is now.
The decision by the AFL tribunal to ban Fyfe sent social media in to meltdown with Fremantle fans taking to social media to vent their frustrations at what many deem an accidental head clash between Fyfe and Rischitelli.
Even former Adelaide midfielder and Brownlow medalist Mark Riccuito threw his support behind Fyfe, tweeting 'Absolute joke that Fyfe gets games for that bump. Fyfe is a fair player.The bump is now 2 dangerous to attempt.Risk v Reward doesn't stack up'
But if Fyfe is expecting sympathy from the club he will be wasting his time with his coach, Ross Lyon, telling 6pr all of his players are well aware of the rule change
"The intentions are right for the rule, were trying to get some consistency with it , I think they rewrote the rule and players are fully informed so ignorance is no excuse here"
Lyon says Fyfe's injury history may have contributed to his poor decision making.
"He's a product of his shoulder injuries when he should tackle a few times he tends to just protect and sort of move them with his body so I cant really comment to much on real intention with Nathan But the reality is there's a rule, there's an action that he's done "
It's not just Fyfe Freo is set to be without, Fullback Zac Dawson has been given a one match ban for a trip behind the ball.
Lyon said they haven't made a decision on the former St Kilda defender just yet either
The Hawks have problems of their own with gun midfielders Sam Mitchell and Luke Hodge in serious doubt.
A calf injury forced Mitchell to miss last weeks win over Essendon while Hodge injured his groin against the bombers and was subbed out.
"You always make the decision risk verses reward , calves you can come up in a week lower end but if he (Mitchell) does it it's 3 to 4"
"For Hodge they're 2- 0 they're in good shape so I would imagine if there is a risk of…further injury they wouldn't play but look it'll be a high intensity high tempo kind of game and there the things that they've got to decide on and we'll have a few of those issues as well we'll think "
Besides Fyfe and Dawson, dual goal sneaks Hayden Ballantyne and Michael Walters copped heavy knocks but at this stage are likely to play.
"Walters pulled up really well, Ballantyne's fine but it'll be really light (training week we won't really know until Wednesday with all of them, you know Mcpharlin and Johnson were a bit sore as well"
"We've got plenty to draw on Ibbotson, Pearce, Crozier, Clarke Sylvia's starting to get moving, young Josh Simpson was our best the week before at Peel, so we feel when you lose a few there will be no excuses here, we expect people to come in and play good football."
"We want to play the best, if you play the best you have to play very good football to beat them, to be challenged and stressed is how you grow, so we see an opportunity to improve and test ourselves."
Lyon declared Hawthorn is still the benchmark of the competition.
"You cant sneak around… at some point you have to put your hand up and say we're here, to be the best you have to beat the best, so obviously we've been performing well  over a period of time now but come Friday night the balls bounced and everyone start equal and we've got to get it done."
"Both teams will have challenges personnel wise it looks like on the surface but there will be no excuses from us and Hawthorn make none as well."
With their ability to control the in an under, Lyon said once again the game will be won in the midfield
"They scored heavily out of stoppages, I think they kicked 8 goals 5 from stoppages and that's where they really got held of Essendon so we'll have to be on our game there"
"Benny Mcevoy does quite  well against Aaron (Sandilands) the last couple of times they've played so they'd be quite buoyant that Ben's there as well>"
Freo have based their game on defence under Lyon and so far this season. Their opposition have scored a combined total of just 10 goals.
"Hawthorn is a juggernaut, really offensive so I don't see us keeping them to 5 goals but we'll try out best "
The Grand Final rematch kicks off Friday night at the MCG.