Funky flair for Freo's pedestrian crossings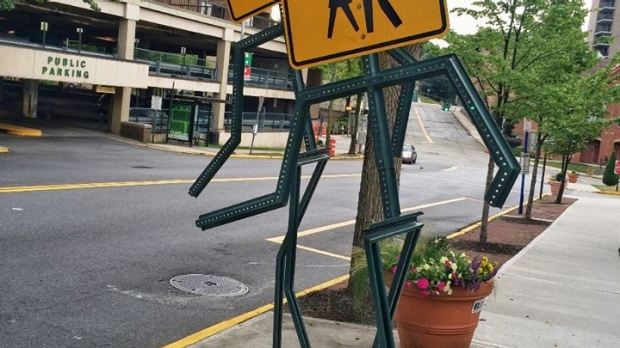 Street signs are often easy to overlook, but the City of Fremantle is considering adding a creative flourish… to its pedestrian crossings.
The idea is being touted for the Wray Avenue precinct.
'They're a creative way of telling people there's a pedestrian crossing coming up. It;s really a metallic walking man, the frame of a person… with the sign itself on the metallic stick figure's head,' Tom Griffiths from the City of Fremantle told 6PR's Chris Ilsley.
'We think it's pretty Fremantle, it's a little bit quirky, a bit creative so we put a call out to our followers on Facebook and the reaction was typical Fremantle – a lot of people loved it, a lot hated it and a lot in between.'
Listen to the full interview below:
For more Perth Tonight stories, click here.