From trash to treasure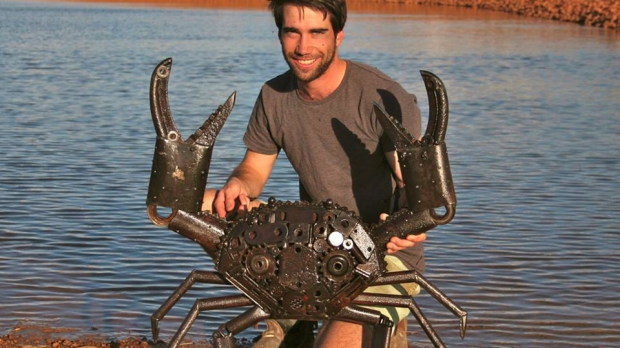 Most people might see a scrapheap, or an old piece of farm machinery, but Margaret River sculptor Jordan Sprigg sees so much more.
'I did really stumble onto this type of artwork. It is handy that all of the materials are usually what people throw away and discard,' the artist told 6PR's Chris Ilsley.
'When I do see scrap lying around, I don't think it is scrap anymore. I do think it's materials I can use. I guess, coming from a farm, there's no shortage of scrap lying around!'
The neglected pieces are lovingly crafted into sculptures – mostly of animals.
'I have a certain idea of what I want the end product to look like, but I do go from a model and I do draw some pictures just of what I want to do with dimensions and sizing and whatnot,' Mr Sprigg said.
'Generally, I won't finish a piece until I'm happy with it… I'll just keep going until I do like it.'
To see some of the quirky pieces, visit the Jah Roc Galleries website, or Jordan Sprigg's Facebook page.
Listen to the full interview below:
For more Perth Tonight stories, click here.