Freo concerned with surface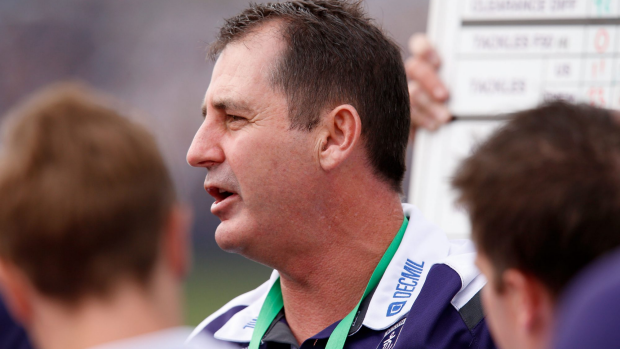 Ross Lyon has hinted at Fremantle investigating the Domain Stadium surface after a number of questions were raised in their win over Collingwood on Thursday.
The ground was noticibly dewy with players slipping and changing their boots in an attempt to adapt.
Lyon said it was more than the dew.
'Everyone's talking about the dew, but it's really heavy conditions.'
'It's almost like it rained on the boundary, so we're having a look into what goes into the preparation in the lead in.'
Listen here: