Freo business owner suing City over art damage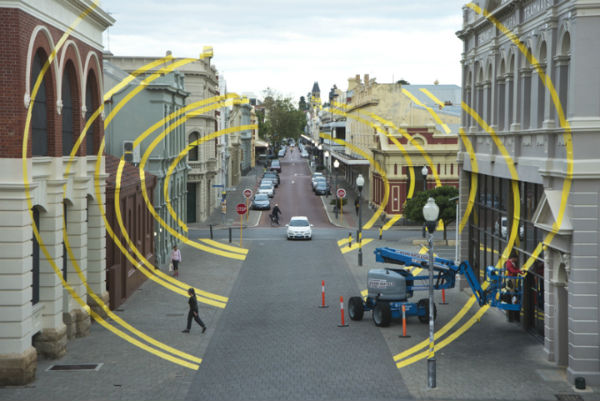 Former Fremantle Mayor Peter Tagliaferri is suing the City of Fremantle for $50,000 after his business was damaged by the optical illusion artwork, Arc d'Ellipses.
The artwork had foil put on buildings down a Fremantle street by an international artist, but upon removal, paint has peeled off some of the businesses.
"They actually didn't even get my permission to put it on number 7 High Street, it's only when we intervened and found that they were painting it on, that we then contacted the City," Mr Tagliaferri told Steve and Baz on 6PR Breakfast.