Fremantle captaincy bungle?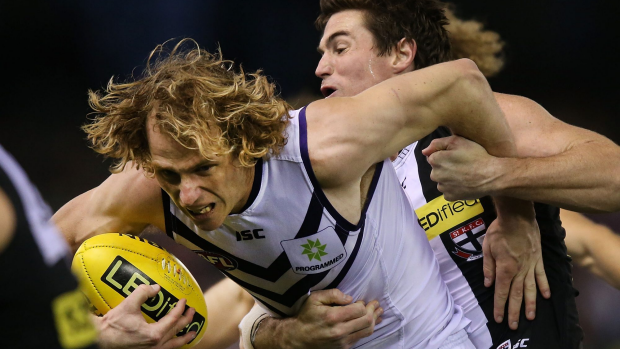 Brad Hardie has reported Fremantle's captaincy vote that led to David Mundy being installed as the club's eighth captain was bungled.
In the regular Monday night Slaps 'n Sledges segment of the show, Hardie delivered his sledge to Fremantle.
'I spoke to a gentleman who is not in Freo, but he's around the place,' Hardie said.
'He suggested that the captaincy process was unbelievably badly handled.
'It seems as though the players got to vote on a 5-4-3-2-1 basis and then they started to count the votes for who was going to be captain.
'Well Fyfe was somehow in front – well and truly in front – then it got to a stage where one player put his hand up and said 'this isn't right, what is going on here?'
Listen: