Fremantle are going to be 2015 Premiers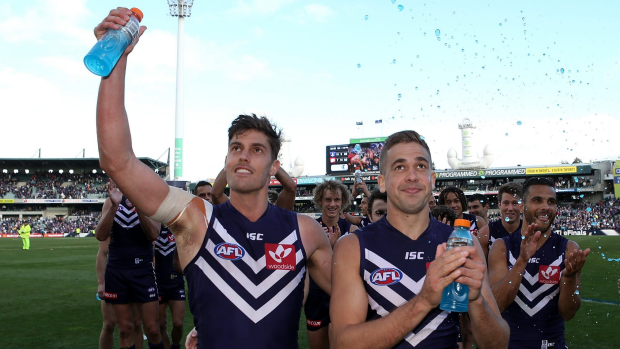 Ollie Moran and his two school mates Charlie Wilkinson and Brayden Miller spent six weeks studying all the premiership winning teams from the last quarter of a century. They looked at the average player's age, the number of games they had played, the points they scored per game and where they finished on the premiership ladder.
Their conclusion was Fremantle would win the flag.
Ollie ran through the process with Steve and Baz, you wouldn't guess who the three boys predicted would finish second.