Former army major general says Australia in 'grey-zone conflict' with China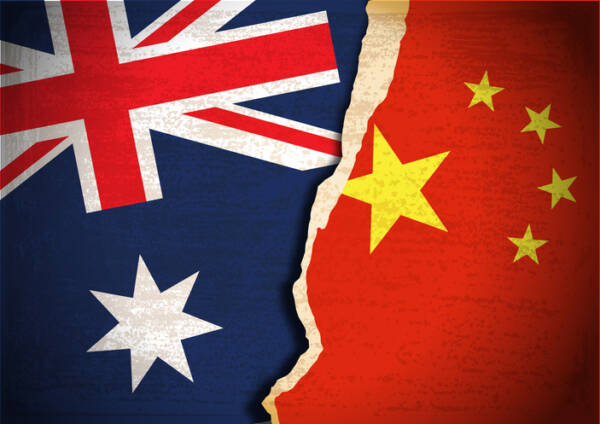 Liberal Senator Jim Molan believes Australia is not "first in China's mind" to invade.
The retired army major general told Jane Marwick we are China's "kicking boy" and we are in a "grey zone conflict." This refers to an area between normal competition and war.
"In that are theft of intellectual property, cyber attacks, anti-trade measures, bullying diplomacy etc etc."
"At the moment that is the situation."
Australia cannot rely on the United States for strategic certainty in the region said Mr Molan.
"I hope in the future it will but at the moment I doubt it," he said.
Mr Molan said despite globalisation making the country rich, "flogging things off helter skelter" has left Australia  vulnerable.
"We lack self reliance and we lack resilience," he said.
"We sold too much to China but we can reverse all of that.
"But we have over invested by giving away our industries… we need to be able to manufacture things in this country."
Meanwhile, Deputy PM Barnaby Joyce has come out saying China poses a greater risk to Australia than climate change or COVID. Mr Joyce dismissed a new report claiming we should spend as much on climate policy, as we do on defence. The Climate Council argued Australia's failure to tackle rising sea levels in the Pacific, means we're losing influence in the region. Mr Joyce claims here are bigger matters to be dealing with.
Press PLAY to hear more: