Ford announces end of V8 sponsorhip in 2015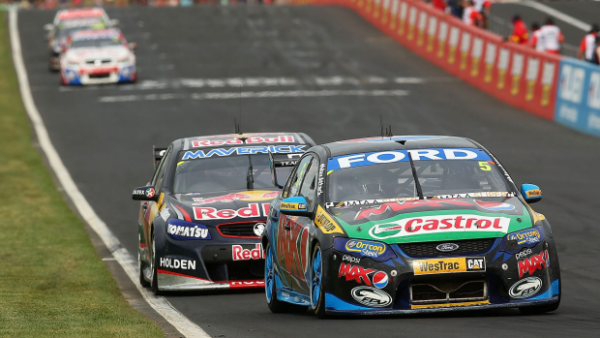 Ford has turned its back on Australian motorsport, cutting ties with a team that brought it back-to-back Bathurst victories.
The manufacturer announced on Monday that it would no longer support the Ford Performance Racing V8 Supercars team beyond the 2015 season, a result of its transformation from local manufacturer to an importer of foreign products.
Ford spokesman Wes Sherwood says investing in overseas-sourced cars "made it difficult to renew our V8 Supercars team sponsorship".
"We know this is going to create some emotion," he says.
"We think V8 Supercars is a very credible series, but what we have to do is look at our expanding range of vehicles and bring in a much more diverse line up for customers. We're not just looking at one solution."
Ford Performance Racing chief executive Tim Edwards says Ford's decision not to continue support was "extremely disappointing for our large and loyal fan base".
"We have enjoyed a highly-successful relationship with Ford Australia with just shy of 50 race wins, 150 podiums and the last two Bathurst 1000 crowns together," Edwards says.
"Now that we know where we stand we can further develop other opportunities. We have a range of options, some existing and some that were awaiting this decision, so we can now begin to explore these further."
The sport's chief executive, James Warburton, told V8supercars.com.au he is disappointed with the decision.
Toby Hagon, Motoring Writer.