Fitzgibbons: I wanted to have a crack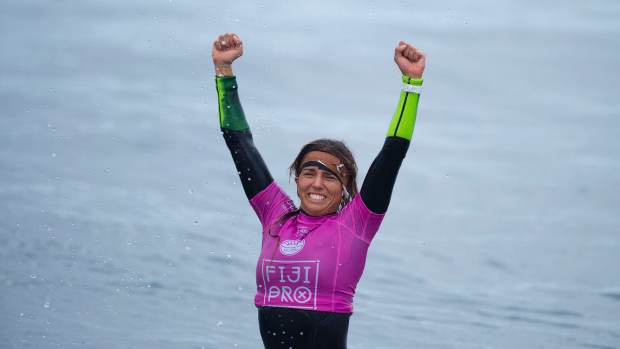 Australian women's surfer Sally Fitzgibbons says she just wanted to 'have a crack' when she returned to surf at the Fiji Pro with a perforated eardrum.
Fitzgibbons successfully defender her title at the Fiji Pro and moved up to third in the World Surfing League rankings with the win.
The courage of Fitzgibbons was widely lauded after the event.
'I was just willing myself to get through all of the examinations,' Fitzgibbons said.
'I just wanted to have a crack, if it's not possible I'll paddle straight back in.'
Fitzgibbons is back home at the moment recovering from the injury before returning for the US Open at the end of July.
'I thought it was only two weeks mending. I've had it checked out by a number of specialists and they're saying a month until it heals or possibly surgery, so quite a bit of damage,' she said.
'Maybe I'll have to don the swimming cap and tape for the rest of the year.'
Listen: