Fire engulfs 4 cars in Myaree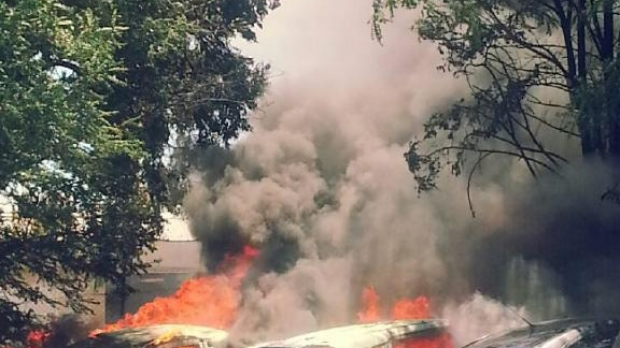 Firefighters are in Myaree where four vehicles are on fire, with reports of "explosions" being heard in the area.
A spokesman for the Department of Fire and Emergency Services confirmed that firefighters were alerted to the fires just after 11am.
The cars are understood to be in a carpark on Blaikie Street, near the intersection with Hayden Court.
Video supplied by 6PR listener Sue
Two fire trucks are at the scene and firefighters are using breathing apparatus while fighting the fires.
Police have been called to investigate and manage traffic.