Filmmaker captures WA with a drone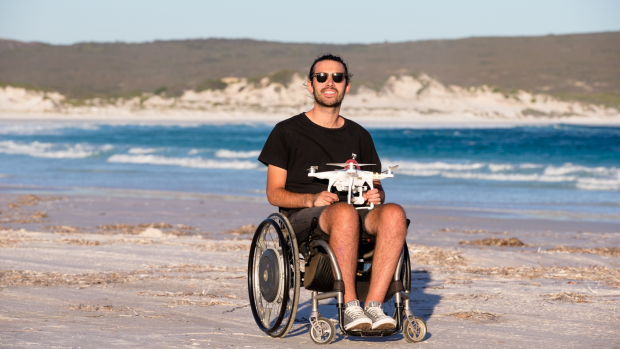 'Quadriplegic with a Quad-Copter (yes I did write that to milk sympathy likes)', is how Jaimen Hudson describes himself on his Instagram account that has over 20,000 followers and displays the picturesque (mainly coastal) photos of his work.
A recent video of his work has been seen by over a million people all over the world, but he still helps run his family business in Esperence.
Jaimen Hudson tells Peter Bell his story on 6PR's Afternoons show….