Fenech filthy at Green-Mundine rematch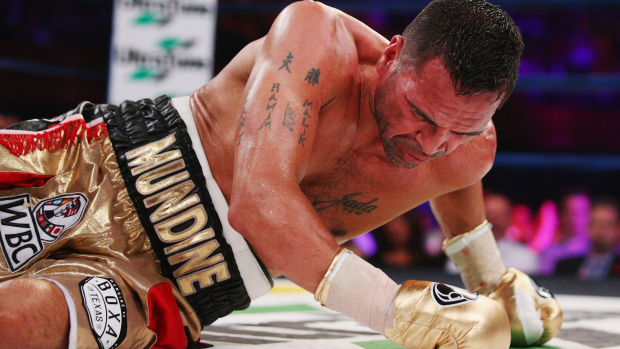 Three-time boxing world champion Jeff Fenech has questioned any authority that will sanction a rematch between Danny Green and Anthony Mundine.
The pair fought back in 2006 in the biggest fight in Australian boxing history when Mundine won a unanimous decision.
Boxers will naturally ascend through weight classes in their career as their body develops and can handle more weight.
However, due to Mundine's football (NRL) background he has descended through the weight classes as he stripped the unnecessary weight for boxing.
The Green Machine weighed in for Wednesday night's fight against Kane Lucas at 190lbs or 86kg whereas Mundine last fought at 153.25lbs or 69kg.
'The real people who know about the sport think it's a joke,' Fenech said about a potential rematch.
'How can the authorities allow somebody who has been getting knocked down by guys who are 65 and 66kg fight someone who is going to fight someone who 85 or 87 when he fights.
'It's crazy, Anthony can get hurt. It's okay. They're going to make a lot of money, but it's not good for the sport.'
Listen to the interview: