Feeling the weather? Try Bernadette's magic chicken soup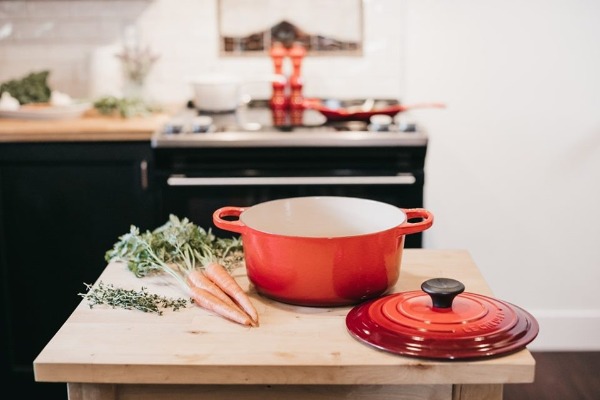 There are a lot of people saying they have the lurgy at the moment.
Last night several people sounded croaky whilst having a chat with us.
Bernadette is a fabulous cook and I've nicked her chicken soup recipe.
Chicken soup is great when you have a cold and feel miserable. I'm sure it has healing powers.
**************************************************************
Bernadette's Chicken Soup
Ingredients
1 large brown onion, finely chopped
2 cloves of fresh garlic, crushed
1 tablespoon of fresh ginger, finely chopped
1 whole fresh chicken (1 to 1.2kgs)
3 celery sticks, chopped
2 small fresh red chillies, seeded, finely chopped (optional)
2 litres of water
2 whole carrots, peeled and chopped
1 medium sweet potato or 2 medium white potatoes, chopped
Half a cup of peas or 1 cup green beans, sliced
2 tablespoons soy sauce
80 grams of dry rice noodles (small handful)
Salt and pepper to taste
Method
Place all ingredients into a large pot except noodles and cover with water. Set to medium heat. Bring to the boil. Reduce heat to low. Cover and simmer for a further one hour, skimming the surface occasionally for any fat from chicken.
Then, remove pot from stove and place chicken on a chopping board. Discard skin and bones. Shred chicken. Place shredded chicken back into soup mix. (If liquid seems low add a little more water)
Cook for a further half hour on low heat, then add rice noodles and cook for a further 10 minutes.
I like to serve with fresh crusty bread.
They say you must use a chicken with bones as the goodness comes from the chicken frame
Enjoy 
🙂 
🙂 
🙂