Federal Election Uncertainty Looms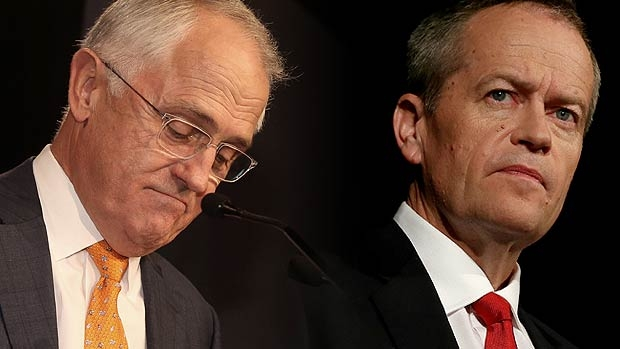 The federal election result may not be known until the end of the week with The Electoral Commission resuming counting on Tuesday, but here's what we know so far.
At this stage neither side can form a majority government. With little more than 77 per cent of votes counted, each side has won 67 seats, 5 going to independents and 11 seats remaining in doubt.
Malcolm Turnbull is confident the Coalition will get over the line on Tuesday with a large focus on postal votes, but huge Labor gains could see him form government with a fragile majority.
The Liberals currently hold 12 seats in Western Australia, with Foreign Minister Julie Bishop regaining her seat of Curtin and Steve Irons securing the seat of Swan.
Labor party leader Bill Shorten has been unable to claim government but has declared his party 'is back' and the Coalition no longer has a mandate from the people.
The Labor Party has declared victory in the new seat of Burt and retained the seats of Perth, Fremantle and Brand.
In New South Wales Labor MP Linda Burney has made history becoming the first Indigenous woman to be elected into the House of Representatives, claiming the seat of Barton.
The Nick Xemophon Team has secured a historic win, claiming the South Australian seat of Mayo.
The Australian Electoral Commission is facing criticism, with some polling booths running out of ballot papers in Cowper, Perth and Victoria. Voters were told they could have their names marked off but couldn't cast a ballot.
For any further information regarding the election you can visit the Australian Electoral Commission Website at http://www.aec.gov.au/ .