Families told 'They're all dead'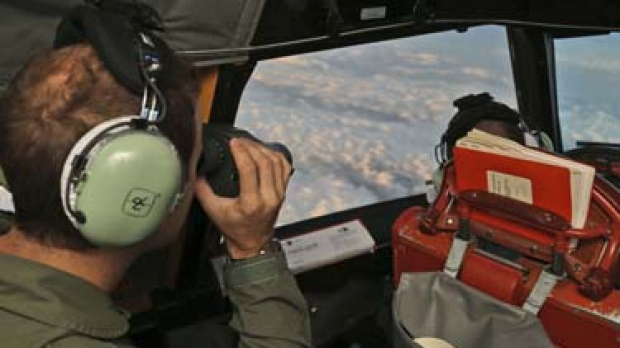 Authorities have conceded missing Malaysia Airlines flight MH370 has crashed into waters off the coast of Perth, after more than two weeks of searching and holding out hope.
The airline has told family members of the 239 passengers that new analysis of satellite data suggests the plane went down in the Southern Indian Ocean.
Malaysian Prime Minister Najib Razak told grieving relatives he is deeply saddened by the news.
'We share this information out of a commitment to openness and respect to families – two principles that have guided this investigation,' he said.
'Malaysia Airlines have already spoken to the families of the passengers and crew to inform them of this development.'
But the search for the wreckage and exactly what happened is far from over.
Fairfax's South-East Asia correspondent Lindsay Murdoch told 6PR Breakfast authorities are desperate to recover the black box.
'If they don't find it, it could remain one of the most baffling aviation mysteries of all time,' he said.
LISTEN: Lindsay Murdoch brings Steve and Basil the latest
The Australian warship HMAS Success spent the night in an area where the military aircraft P-3 Orion on Monday spotted the objects bobbing in rough seas that appeared to be debris from the plane.
Prime Minister Tony Abbott telephoned Mr Najib late on Monday to tell him about the objects, however nothing concrete was found before the search was suspended on Monday night.
HMAS Success detected two radar targets within the search area, but could not locate the targets on further investigation of the area.
Hopes were high the debris could be recovered on Tuesday morning.
Twenty-six countries have been involved in the largest search for an aircraft on record in an area of 2.4 million nautical miles.
More than 20 ships and planes from countries including Australia, China, Japan, India and the United States are now expected to step-up their search.
Listen: Federal Minister for Defence talks to Steve an Basil about the continuing efforts to locate wreckage.
Yesterday, 18,500 square nautical miles were searched in the Australian search area.
Two orange objects approximately one metre in length and one white coloured drum were sighted by search aircraft, but remain unidentified and have not been conclusively linked to MH370.
One of the world's most experienced deep sea searchers told 3AW Breakfast the water was about four kilometres deep.
'This is the most difficult, the most challenging, the most costly aircraft search ever conducted,' David Mearns said, before adding that it wasn't an impossible mission.
LISTEN: David Mearns with Ross and John
Having problems listening? Upgrade your media player for Internet Explorer, Google Chrome or Firefox.
Having problems listening? Upgrade your media player for Internet Explorer, Google Chrome or Firefox.