'F—ing nutcase': Police clash with granny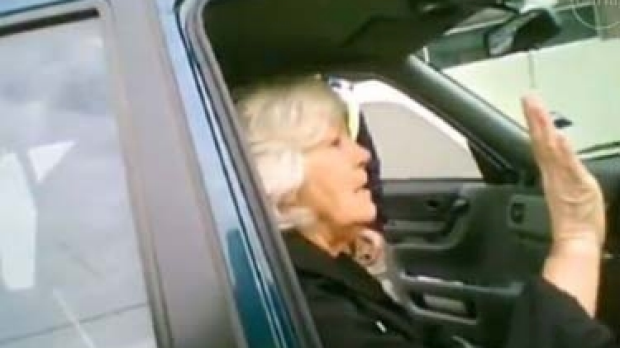 A County Court judge has criticised both police and a driver who were involved in a fiery, expletive-laden exchange after the woman drove through a roadblock.
Linda Millazzo, 63, ran through a roadside operation at South Yarra, clipping a policeman, before she was stopped.
The officer involved called the lady a "f—— nutcase".
She pleaded guilty to obstructing police and driving in a dangerous manner.
In her pre-trial argument, a police tape of the confrontation, obtained by The Age, was played.
In it, Ms Millazzo claims she was suffering a heart attack at the time.
VIDEO: Linda Millazzo has an expletive-laden exchange with officers