Experts propose levy to help prevent climate-fuelled bushfires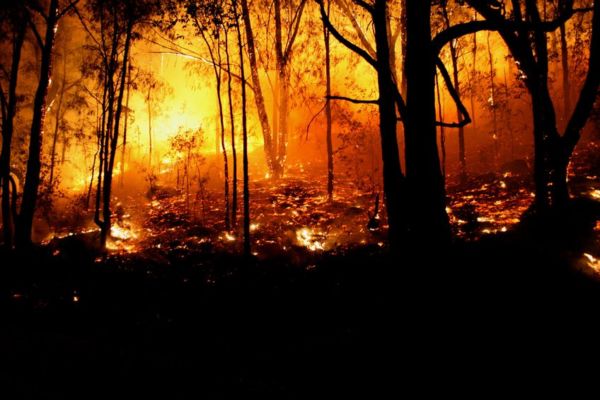 A coalition of emergency services professionals and community leaders has today launched the Australian Bushfire and Climate Plan. It proposes setting up a national climate disaster fund to be paid via a fossil fuel levy.
Climate change and reducing emissions is the driving factor behind the plan, which was developed with more than 150 experts and affected community members at the National Bushfire and Climate Summit 2020. It outlines 165 recommendations for more effective bushfire readiness, response, and recovery.
Emergency Leaders for Climate Action's Craig Lapsley told Gareth Parker resilience is an important aspect of this plan.
"How do we work with communities to be better in a resilience sense?"
But also knowing there are some communities that are already resilient, so how do we learn from those that have done it and share it with other who have the opportunity to improve."
The former Victorian Emergency Management Commissioner also said the proposed fossil fuel producer levy could be used to fund agencies.
"It's not meant to controversial," said Mr Lapsley
"It's trying to say the big corporates – the big oil industries, the fuel industries… how do they contribute to give back to give us a more resilient community."
Key recommendations (out of 165 total recommendations):
Set up a national climate disaster fund to meet climate-fuelled disaster costs and build resilience – paid through a fossil fuel producer levy

Better resource fire and land management agencies to manage fuels, and rapidly detect and attack new outbreaks

Add medium and large aerial firefighting capability to Australian fire services

Create an Indigenous-led National Cultural Fire Strategy to complement and inform fuel management by agencies

Establish an independent insurance price monitor so that Australians in disaster-prone areas can insure and be more resilient

Continue Telehealth so that people in bushfire-affected areas can access remote healthcare.
Listen to the full interview: