Experience the birth of the Anzac Spirit at Camp Gallipoli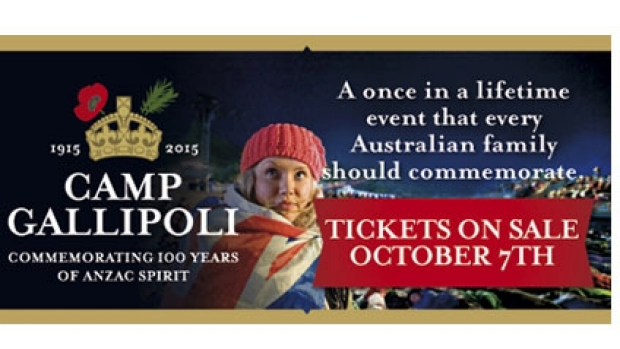 Camp Gallipoli is a once in a lifetime opportunity for all Australians & New Zealanders to come together on the 100th anniversary of Gallipoli to sleep out under the same stars as the original ANZAC heroes did 100 years ago.
Ascot Racecourse will play host to Camp Gallipoli on April 24 & 25, 2015.
Camp Gallipoli is open to families, schools and community groups to share in a special night of remembrance, entertainment, mateship and the birth of that special Aussie & Kiwi ANZAC spirit.
There will be entertainment, special guests, movies, documentaries, great food options and a very special Dawn Service on Anzac Day itself.
For more information, go to www.campgallipoli.com.au/perth
Tickets available from October 7 at Ticketek.
Camp Gallipoli is a not-for-profit organisation with all surplus going to the RSL and Legacy.