EXCLUSIVE VIDEO | Teens bashed in violent gang attack at City Beach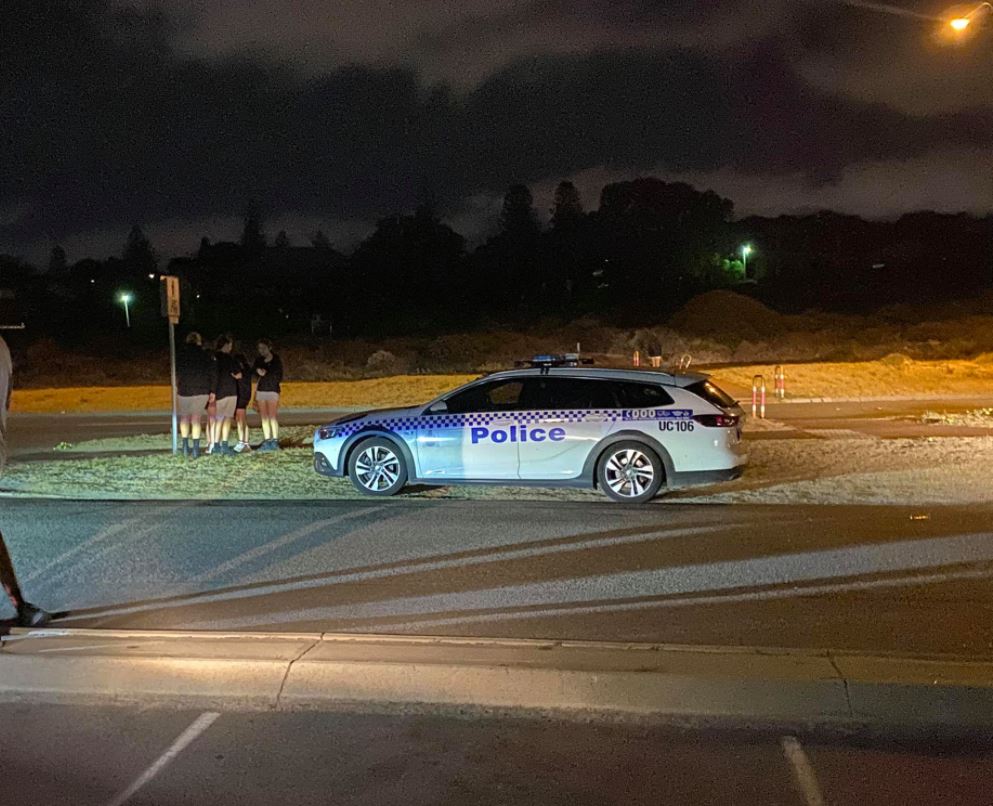 FIRST ON 6PR
Two teenage boys have been taken to hospital, and multiple others were injured during a violent attack at City Beach last night.
Local father, Tony, told 6PR Mornings about 200 teenagers were celebrating at the foreshore when they were approached by a gang of youths.
"10 or so kids from another area have come down and bashed about 20 kids, sending one to hospital, stealing mobile phones, and bashing a girl," he said.
Tony told Liam Bartlett his son was threatened with a glass bottle.
"The kid came up to him with an empty bottle of wine and raised it, swung it over his head and said if you don't give me your phone and your f****** passcode to unlock it, I am going to crack you with this."
Videos posted online show another child being violently kicked in the head and stomped-on by multiple attackers.
Police have confirmed they are investigating several incidents in the City Beach and Floreat area overnight.
Two teenage boys aged 15 and 16 were treated at Perth Children's Hospital for facial injuries.
Anyone with phone or dash-cam vision is urged to contact Crime Stoppers on 1800 333 000.
Click play to hear the full interview with Tony. 
Click play to watch the video.
(WARNING: Video contains explicit language and violent scenes)
16-year-old Pia was at the party and told 6PR's Steve Mills she was terrified.
"I don't think anyone knew who they were, and all of a sudden they just started hitting people who weren't even doing anything," she said.
"It was very scary."
Click play to hear more from Pia on Millsy at Midday.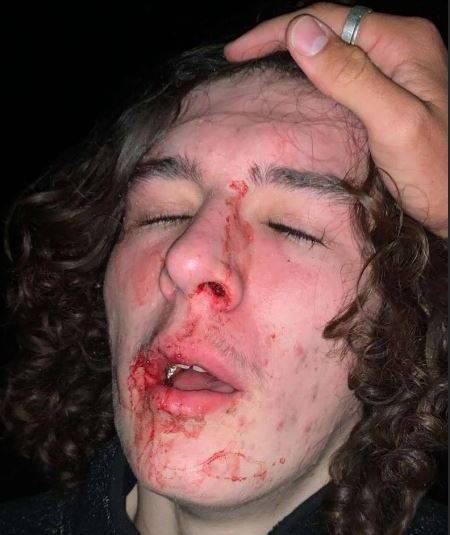 The mother of one of the children who was bashed spoke with 6PR's Oliver Peterson this afternoon.
Lisa said her son is lucky to be alive after he stepped-in to defend his friend who was being threatened with a knife.
"10 of the people just surrounded him, and he was just down on the ground, and they were kicking him and punching him," she said.
"He's come out with bruises all over his body just from defending his mate.
"He's a bit shaken and bruised and battered, but luckily no broken teeth or broken bones."
Lisa said she received a call from her son at 11.30pm saying he had been attacked.
"I got the shakes, I was really quite worried."
Click play to hear the full interview. 
Later this afternoon, shocking video emerged of people yelling "beat his f***** head."
And a young girl can be heard screaming "I'm scared".
Click play to watch the horrific attacks unfold.
(WARNING: Video contains explicit language and violent scenes)