EXCLUSIVE: Skydive pilot called in to assist with mayday call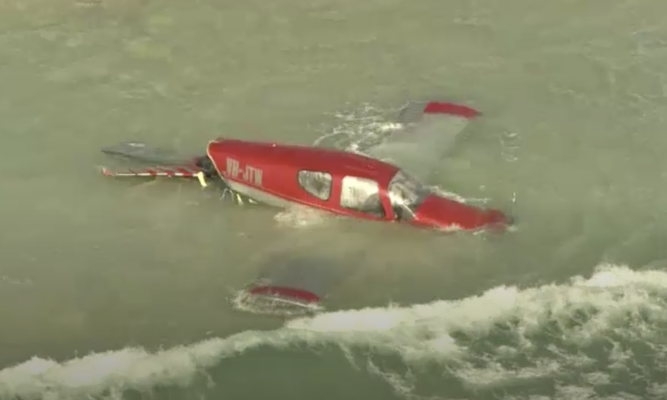 It's been revealed a pilot with Skydive Australia was diverted from Jandakot at the request of air traffic control (ATC) to keep eyes on a light plane that crashed into the water just off City Beach on Saturday.
Two men were about 30 minutes into their flight when they lost power in the engine of their SOCATA TB-20 aircraft and were forced to ditch into the ocean.
Both men, aged 70 and 62, swam to shore and were remarkably unharmed in the incident.
Pilot with Skydive Australia Matthew Lees told Gareth Parker he had just done a "parachute drop" and Langley Park when he got the request from ATC.
"ATC had a very cool, calm head, he asked me to head towards City Beach to see if I could see the aircraft that was in distress," he said.
"The controller directed me towards where the aircraft was, and I could see it, it was flying pretty low, and I could see it was going lower and lower, and I actually saw it ditch in the water, saw the big splash, and I realised that must have been the aircraft."
Press PLAY to hear more below 
Image: 9news