Evacuated homes robbed amid evolving bushfire crisis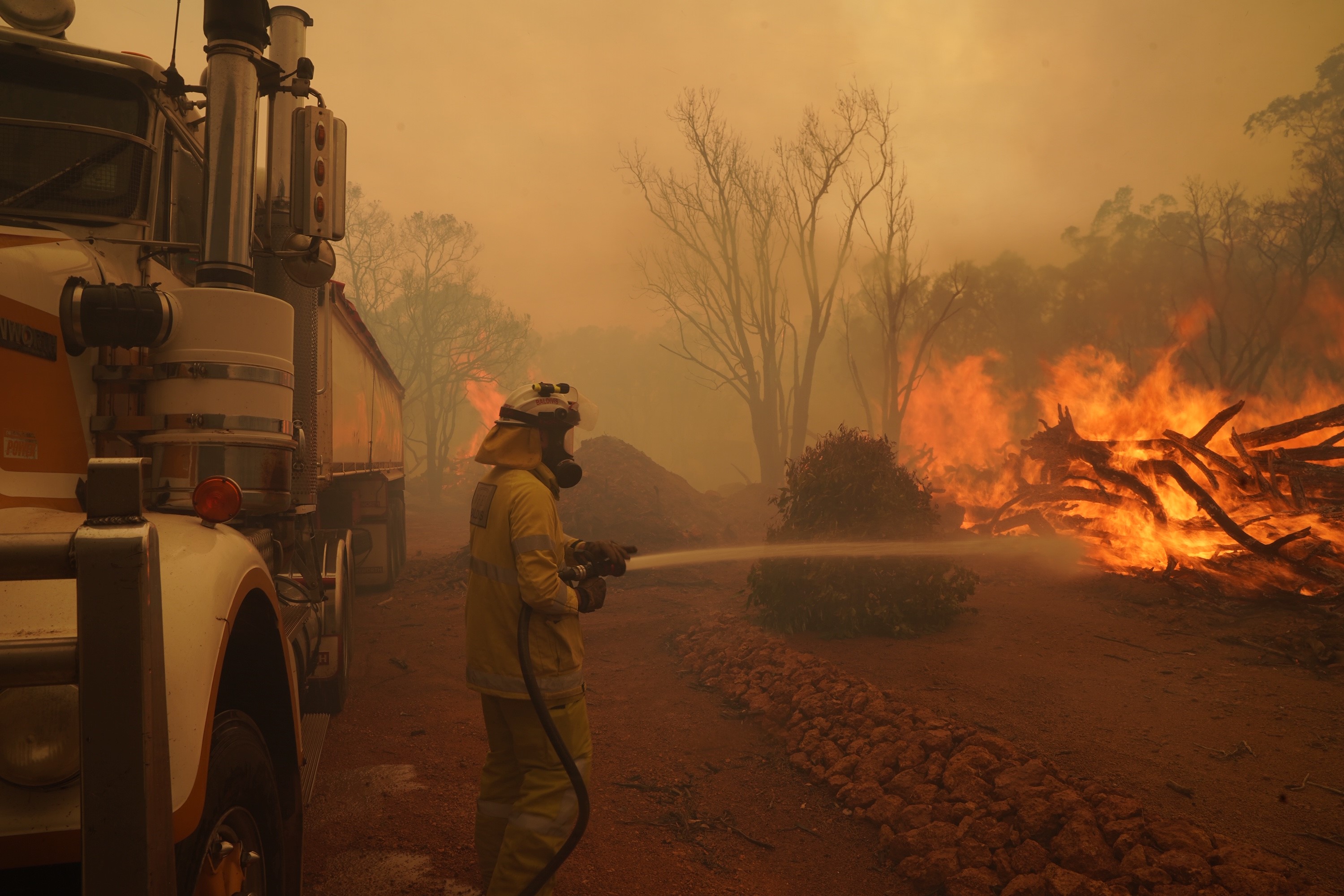 The number of homes lost in the bushfire crisis north east of Perth is expected to rise, with more than 70 properties lost since Monday.
The blaze remained static over night which enabled fire fighters to save more homes in the south western corner of the red zone.
Department of Fire and Emergency Services Commissioner Darren Klemm says the next phase of the battle has started, with south easterly winds to fan the flames towards more homes in Shady Hills estate.
"That north west corner of the fire is extremely difficult to control in incredibly steep terrain, we are unable to get earth moving equipment in their," he said.
Residents in Shady Hills Estate and Bullsbrook are being urged to leave now.
71 homes have been destroyed so far and Premier Mark McGowan said "that number is expected to rise".
"West Australia is currently in the midst of an unprecedented situation, we are fighting disasters on two fronts, the devastating bushfires and the COVID pandemic," he said.
"This is a situation the likes of which we have never seen before.
"It is frightening and it will test us all.
WA Police Commissioner Chris Dawson said initial investigations have found no evidence of criminality.
"The cause of that fire is undetermined, we don't know exactly how that started, there's no criminality that's been identified at this point, but it is undetermined."
He revealed there has been two reported burglaries at evacuees homes in Aveley and Red Hill.
"In both instances, a small number of items were stolen from those homes, the occupants had left as a consequence of the evacuation," he said.
"We have deployed many police cars who remain on patrol in the areas that have been affected and that will continue."
The state government has made a $2 million donation to the Perth Lord Mayor's distress relief fund to help affected residents.
(Photos: Evan Collis/DFES.)