Esky-pade lands man a DUI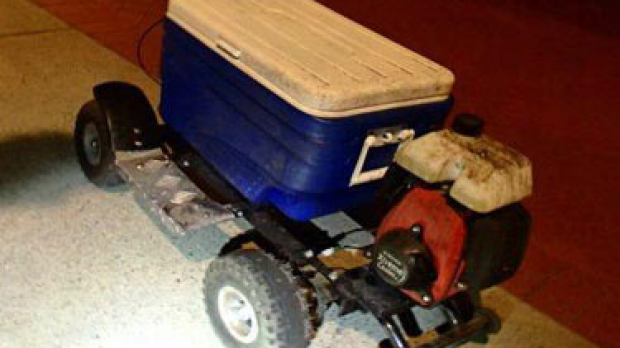 A 22-year-old man has been charged with drink driving – after allegedly being spotted riding a motorised esky.
The incident occurred on Friday night (6th June) at around 8pm
Hillarys police were conducting patrols of the area and allegedly saw the man riding the motorised esky down the middle of West Coast Drive (outside the Sorrento Surf Club).
The esky contained alcohol at the time. 
A 22 year old Sorrento man has been charged with Driving Under the Influence and will appear in court at a later day.