Errant driver crashes through Hungry Jacks entrance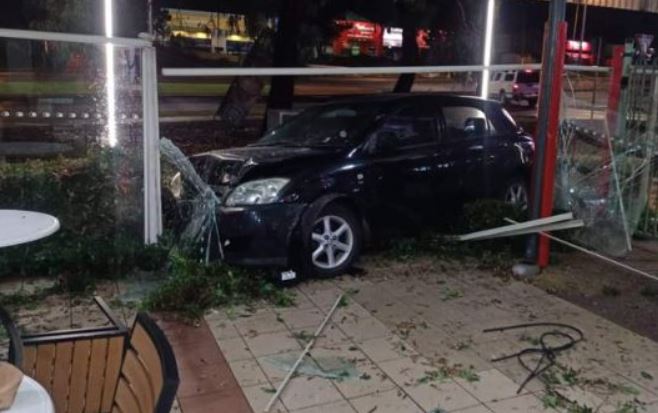 A woman has had a lucky escape after losing control of her car and crashing through fast food store Hungry Jacks in Joondalup last night.
Emergency services were called to the whopper crash along Joondalup Drive at 8.35pm, where a a woman in her Toyota Corolla lost control, veered over a traffic island, across a filter lane, a roadside verge and into the drive-thru of Hungry Jacks.
The car was severely damaged after smashing through the glass panels that border the alfresco dining area, narrowly avoiding dining tables in the restaurant.
Nine News Perth reporter Ashtyn Hiren Hillarys said police and traffic enforcement group officers attended the scene, and the 33-year-old woman will be sent a traffic infringement notice for careless driving.
"She drove through the al fresco area in this Hungry Jacks, just missing the kids playground as well," Hiren told Breakfast host Gareth Parker.
Press PLAY below to hear Ashtyn Hiren's report from the scene
Image courtesy: News at Night